NEWS
Conferences
X41 is on the road again. There are way too many exciting conferences to go to, so we had to pick. We are looking forward to each of them, no matter if we are attending as speakers or visitors.
Pass The Salt (2018-07-02 - 2018-07-04)



Niklas will present his research on shadowsocks at Pass The Salt in Lille. Shadowsocks is a tool to hide network traffic for example to stealth through the great firewall of China. It tries to provide an undetectable tunnel to a non-censored part of the Internet. Niklas found some interesting issues which makes you question whether using this tool to hide your tracks is actually the right thing to do.
Defcon (2018-08-09 - 2018-08-12)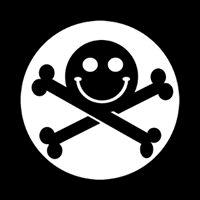 Eric is excited to be a speaker at the the worlds largest hacker convention. He will release some tools for smartcard driver fuzzing at defcon 26 in Las Vegas. Obviously, several interesting bugs found while looking into smartcard security will be presented as well.
Hack.lu (2018-10-16 - 2018-10-18)
Hack.lu in Luxembourg feels like a family get together by now. We absolutely love the talks and atmosphere. If you are there and want to grab a coffee or beer, message us on Twitter (@x41sec) or via email!
beVX (2018-10-20 - 2018-10-21)



We are looking forward to the first beVX
conference in Hong Kong, where Eric will be talking about smartcard driver security, this time about more offensive aspects. Some example exploit code will be released to the public as well. We have the impression that there will be many more iterations of this conference.
CCC (2018-12-28 - 2018-12-30)
The location is not yet publicly announced, but we will definitely try to be at the Chaos Communication Congress this year again. It's a nice place to meet friends and to be excellent to each other. We will bring the kids and families, so if you want to get in contact for non-work related stuff, do it here :)
Get In Touch!
No blog post would be complete without this, we are are still looking for more people to join our team!
Date: June 19, 2018